There are photographs that trigger thoughts – I call these 'mind pix'.
Sometimes it is only a more or less funny title.
Sometimes it is a whole story or a little bit of "philosophy".
Occasionally it is the other way around: Thoughts turn into images.
When this happens, I get up and try to digitize the mental cinema as good as I can.
So here are a few samples of these kind of photographs.
---
our LOVE – LOCKED away !?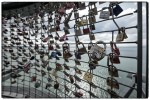 thougths about the romantic (?) habit to place locks everywhere as a sign of love …
---
stop protecting nature!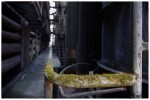 a story about life, the environment and everything … and is in deed "42" the correct answer ? 🙂
---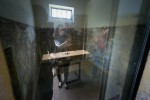 NEVER AGAIN !!!
Impressions from a visit to the Dachau concentration camp memorial
---
a volatile moment – triggering memories
---